Movement Workshop - Emotionally Healthy Spirituality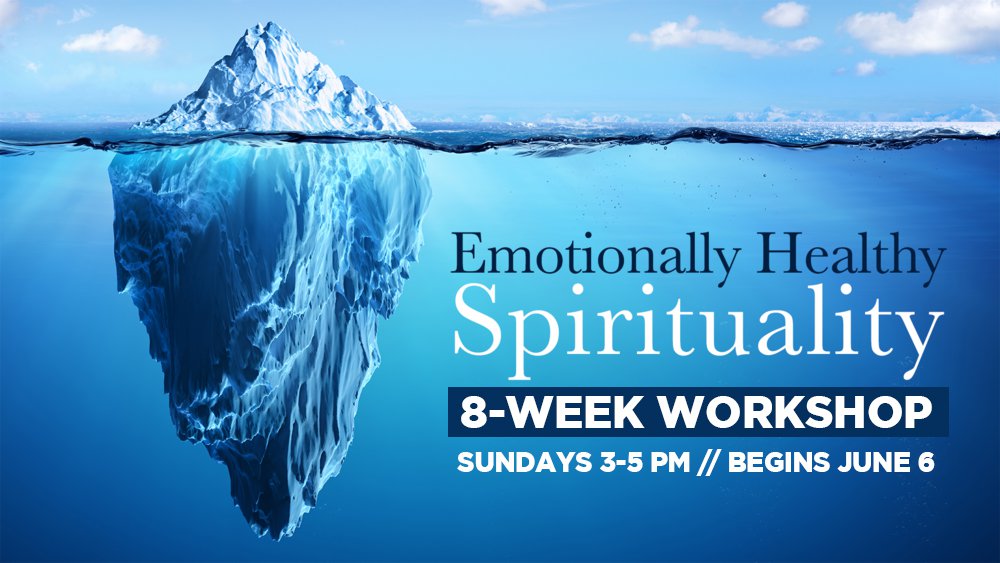 This summer we are so excited to host an 8-week workshop on Emotionally Healthy Spirituality. Find out how to apply Scripture deeply beneath the surface of your life. We will be exploring 8 Biblical themes that will move you to be deeply changed by Jesus and have a powerful, long-term impact on the world around you.
session one | The problem of emotionally unhealthy spirituality
session two | Know yourself that you may know God
session three | Going back in order to go forward
session four | Journey through the wall
session five | Enlarge your soul through grief and loss
session six | Discover the rhythms of the Daily Office and Sabbath
session seven | Grow into an emotionally mature adult
session eight | Go to the next step to develop a 'rule of life'
Don't miss out on this powerful 8-week journey that will forever change the way you love God, love yourself and love people.
When: Sundays at Movement, 3-4pm (teaching time), 4-5pm (discussion time)
June 6, June 13, June 27, July 11, July 18, July 25, August 1, August 8
If you are interested in signing up, please fill out the form below. Please include names & email addresses for each participant so that we can email everyone directly with new info, updates, weekly encouragement, etc!
FAQ's
Will this be offered online as well?
At this point, we are only offering this workshop in person.
Can I still be part of this if I have to miss a session?
Absolutely.
Can I invite friends, neighbors, family, co-workers, that might enjoy this?
Absolutely! We would love to see God use this in a mighty way!
Can my kids join in on this?
This content is specifically written for adults however, we trust your discretion.
How can I prepare for this ahead of time?
One way is by reading Emotionally Healthy Spirituality by Pete & Gerri Scazzero this month as a primer to the workshop sessions.